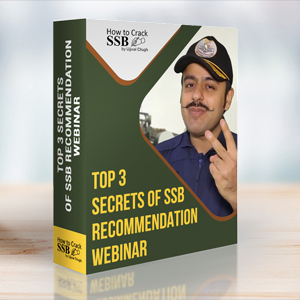 Join the Fastest Growing Community of IAS SSB Aspirants
Don't miss the opportunity to become a part of the How To Crack SSB Family and the member of SSB Recommendation Blueprint Course Journey that is transforming the life of the aspirants and preparing them with a goal oriented strategy for SSB Recommendation.
Webinar Training Overview
Available in days

days after you enroll

TOP 3 SECRETS OF SSB RECOMMENDATION AND SSB RECOMMENDATION BLUEPRINT JOURNEY
Overview of Webinar Training and How to Enroll?
TRANSFORMATIONAL EXPERIENCE OF ASPIRANTS UNDERGONE
SSB TRAINING WEBINAR
STILL THINKING....? Enroll Now...
Remember Success is all about taking Smart Decisions & Actions
Join the fastest growing community of Non-Uniform Officers and begin your transformational journey with SSB Recommendation Blueprint just like other IAF Aspirants
Good morning Mr. Ujjwal Sir, I am happy to say that I got into the final merit list of the Navy Technical entry PC. You might remember my recommendation in Dec as I had shared it with you. I just wanted to say thank you again for the guidance you provided through your book and video sessions. Keep up the good work sir. Jai Hind.
- Rahul (Recommended for Navy)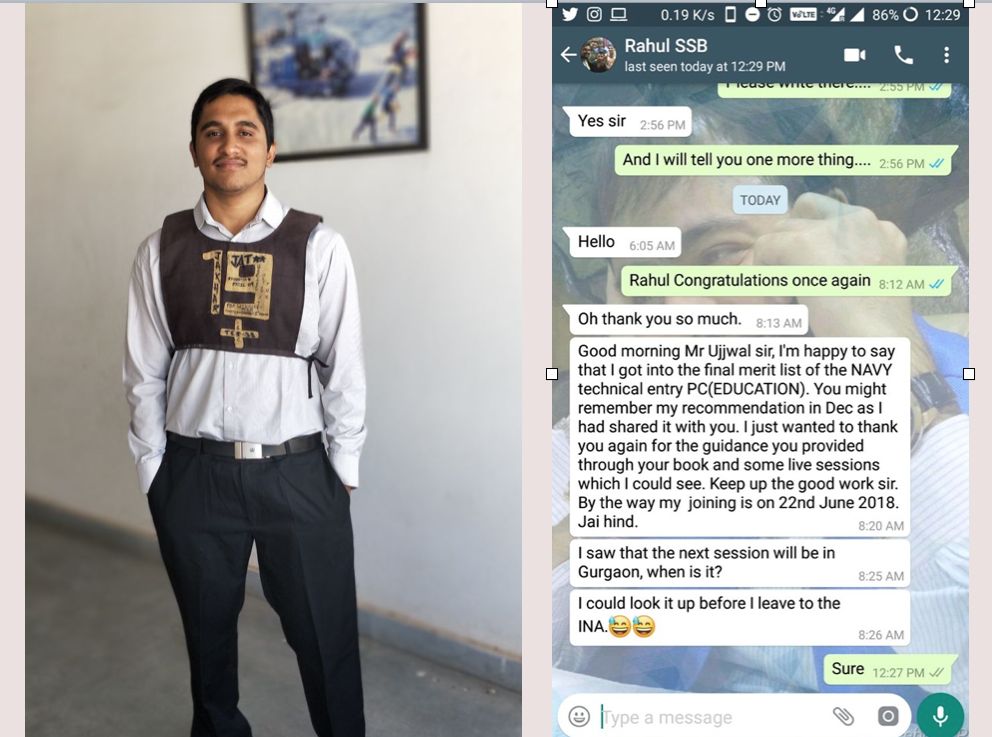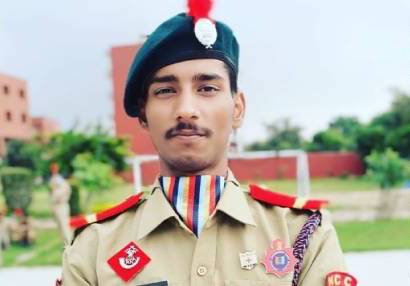 "The Ujjwal Chugh Sir sessions are very Helpful for the the candidate it's very energetic session. The book is wonderful and this session actually focuses on strategies to enhance your personality for SSB".
SHASHIKANT MISHRA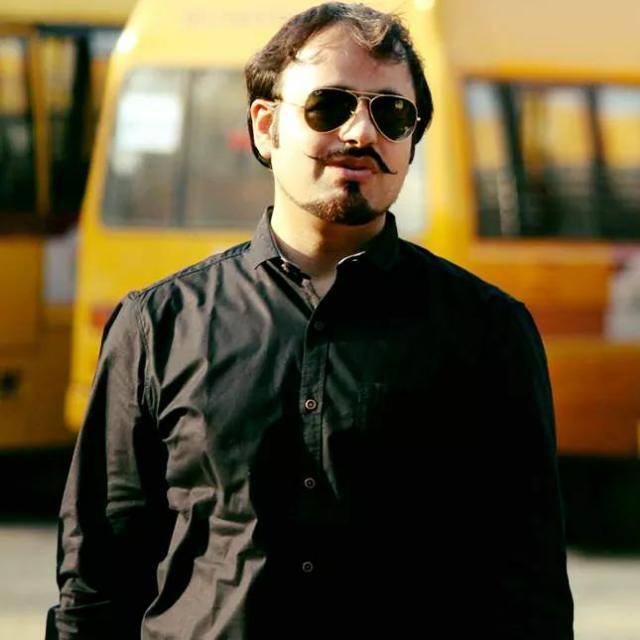 MESSAGE TO ALL DEFENCE ASPIRANTS
Indian Armed Forces (IAF) is my one of the mentors in leading a successful, impactful & meaningful life. I owe my success to IAF, thus it is our duty to give back to our mentors, and that is why I am on a mission to "help 100K aspirants to get into IAF as an Officer".
I commit myself to your success & SSB Recommendation. The only thing that is required from your side is the honesty, dedication & commitment to invoke the 'Non-Uniform' officer in your daily life and your undying passion to get into Indian Armed Forces.
It is my wish & Almight's blessings that you must become a great warrior in your life!
-- UJJWAL CHUGH --
(Author & Founder - How To Crack SSB)
And Transformational Success Stories are Endless...
Copyrights © 2021 The Less Ordinary Community, All Rights Reserved.
Portal Powered by ISOLS Group